Randla Hunt was formed in 2006 by Robert following a varied career in manufacturing, the Armed Services, Sales and General Managment. Its business focus is UK market entry and growth for overseas manufacturers in the construction industry and provides services on a project, consultancy or non-executive basis.
Typical projects include market assessment, business planning, new company (or branch) formation, staff recruitment, establishment of dealer networks or the creation of distribution hubs, rapid acquisition of market share and handover to inhouse management. We are also able to provide guidance and advice on product or service offer customisation for the UK market as well as navigation through legal and regulatory frameworks.
About the Principle......
About the Principle......

After qualifying in Metallurgy and Engineering at Sheffield Hallam University, Robert went on to become a Senior Metallurgist within the Process Metallurgy (Research) Department at British Steel's integrated iron and steel works at Scunthorpe. During this time he developed the use of mass spectrometry in controlling the iron-making process and later worked on high speed crack detection in the company's rolling mills. He had two papers published.

Seeking a more challenging environment, he applied for Army Officer selection and, after training at the Royal Military Academy, Sandhurst, joined his unit – the Second Battalion, the Royal Anglian Regiment – towards the end of a two year tour of the then still divided city of Berlin on a short service commission. They then moved to Londonderry as city battalion as the infamous hunger strikes started and he served as an Infantry Platoon Commander on active service for two years before the Battalion was posted to the Colchester Garrison.
Robert's first commercial role was in sales with a Formwood – a manufacturing company in the Royal Forest of Dean, where he had a series of positions culminating as Group Sales and Marketing Director. Initially a wood processing business, during his time with the company it evolved to become one of Europe's leading ceiling and lighting producers, growing by acquisition from a single base to six manufacturing centres in the UK, France, the Netherlands and Germany.

His building products experience and German language skills led to Robert being offered the position of General Manager of the UK subsidiary of Fels – a German owned manufacturing group – with the task of turning around its underperforming British business. By changing the focus of demand generation, the company started to grow rapidly and, when it was acquired by Franz Haniel some seven years later, he was given the expanded role of heading up the UK and Irish operations for the now rebranded Xella. In the ten years of Robert's tenure of the combined operations, turnover grew over thirty-fold.
Some of the stuff we've done............
A chance meeting at an exhibition gave Robert the opportunity to set up his own company for a specific project to create a market entry business for an overseas building products manufacturer and since then Randla Hunt – trading as Randla – has specialised in not just guiding overseas multination businesses in establishing UK bridgeheads, but turning around underperforming operations. Where appropriate, Robert can rely on an established network of specialised consultants and businessmen and women to provide a full breadth of services according to client's needs. Some examples of our work include:
Robert met the eponymous Chairman of the company in 2006 and, in a relationship spanning seven years helped to establish a group product management function, rationalise its international sales strategy, refocus its sales away from a commodity-led model to a value-added technical service offer and, most significantly, turned a part-share in an underperforming and underinvested manufacturing asset in the British midlands into a market-leading producer of construction accessories supplying products through the industry's leading distribution chains. Having helped recruit a new UK MD towards the end of this process, he remained as a mentoring Non-Executive Director until 2013.
Introduced to the AIM-listed company's chairman by a senior NED, Robert was asked to review the structure of the business and guide the board through a restructuring process. The two product divisions sold radically different kit in different markets – an ageing portfolio of educational instrumentation to a declining post-colonial international market and a partially integrated system of access control and time and attendance soft- and hardware through an underperforming UK Value-Added Reseller network. Strengthening the latter through product development and acquisition whilst appointing a new Sales Director designate (which Robert recruited), together with divestment allowed the business to refocus. A agreed sale to Belgravium Technologies followed shortly afterwards.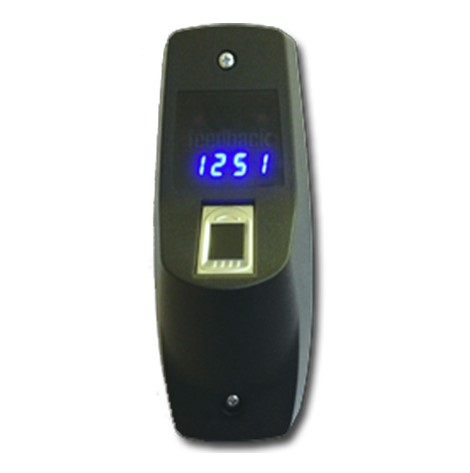 Robert was asked by the MD of this Liechtenstein-headquartered panel manufacturer to conduct an appraisal of the UK opportunities for its products. Having established the potential market scale and opportunity, together with the key players and contacts, he acted as country representative from 2013 to 2015, securing major contracts from UK formwork suppliers.

A world-leading manufacturer of powered attachments for construction plant (excavators), the company engaged Robert, initially as a consultant and subsequently as an (investing) MD to establish a UK distribution operation to take advantage of what it perceived was a growing interest in its products. Over a period of five years, he recruited a full sales and distribution team, quickly building a reputation for the highest levels of service. Despite the late entry into the UK and Irish territories, the company quickly established itself as market leader, being described (by a competitor) as "the best attachment business in the UK". Robert sold his interest in the business in early 2020.
What we are currently doing……..
On stepping back from Engcon, Robert was asked by Wicksteed Trust to become Chairman of its trading subsidiary – Wicksteed Park. Probably the oldest leisure park in Europe, it had invested heavily in recent years to upgrade its infrastructure and when the Pandemic hit, resulting in a total loss of income stream, there were insufficient cash reserves to secure a long-term future. Robert guided the management team through a complicated but succesful pre-pack administration, which involved shedding 90% of the company's workforce and fundamentally redesigning the business model. The Park is now stable with a radically different business model in its centenary year in 2021.
Having spent five years effectively with a single client, Randla is once again providing consulting services for market entry into the UK construction and, more recently, agriculture markets. We have already engaged with four clients on a project-led basis in the last 12 months and look forward to the challenge of helping to open new British markets for others in the future. The challenge to overseas companies wishing to enter the UK in a post-Brexit environment should not be underestimated.
In his spare time – such as it is – Robert has restored the oldest surviving Alvis racing car. Built in 1923, it was created to capture the world standing start quarter-mile sprint record. He regularly competes (pandemics permitting) in sprints and hillclimbs around the country and has built a website as homage to this remarkable car, which you can by clicking on the Alvis logo (opens in a new window).